BALI BEAUTY THAT TRANSFORMS:
Awakening Fire, Flow and the Sacred Feminine
A NaiAsa Institute Somatic Soul Coaching Retreat & Training*
March 1 - 11, 2019, Yayasan Bali Purnati, Ubud, Bali

Facilitators, Luminary Presenters & Teachers:
Dr. Jinju Dasalla, Founder of NaiAsa Institute
Cassandra Rose, Tantric Coach, Healer & Breathwork Guide
Dr. Katy Jane, Sanskrit Scholar of Ancient Divine Feminine Teachings (unconfirmed)
Tracy Knowles, CMT, Yinnovative Yoga & Hoopdance Guide (unconfirmed)
AWAKEN YOUR INNER FIRE, FLOW and SACRED FEMININE on this 11-day journey to nurture the goddess within and birth your deepest inner bliss in one of the most exotic and sacred spots in the world. Bali, also known as the Island of the Gods (and Goddesses), is often called the mecca of yoga and spirituality for good reason. Immerse yourself in elemental alchemy and experience a Spirit of Aloha like no other on this planet.
ENRICH your personal or professional practice with new cutting-edge somatic life coaching skills, all while forming meaningful bonds with inspiring women that will last a lifetime. The Beauty that Transforms retreat and program combines the measurable & powerful benefits of Somatic Coaching and Movement (Flow Arts, Yoga, & Dance) to help restore the nervous system, release old trauma, and reclaim precious, priceless, joyful BLISS.
Dance yourself free within the heart of Pele's sister as her beauty transforms and her fiery pulse ignites within one of the most active volcanic wombs of the Earth. Yes, there is a very real & felt connection between Hawaii & Bali that we will breath, nurture & honor on this journey of awakening the sacred feminine fire within and all around.

ARE YOU READY TO BE AWAKENED BY THAT INNER FLAME?
 
This retreat is for YOU if you are a WOMAN (or identify with the female gender) inspired by the idea of embodying and weaving the power of modern science, the medicine of joyful somatic movement, and the wisdom of the sacred feminine into your professional and/or personal life.
If this is you, then E KOMO MAI, Sister . . . . we look forward to welcoming you HOME to be embraced inside a tribe of extraordinary women (daughters, mothers, and grandmothers!) health professionals, yogis, dancers, scholars, teachers, leaders, coaches, creatives, entrepreneurs, and world influencers who all know healing the world begins with healing and loving oneself. If you are ready to release barriers to powerfully embody unconditional aloha and weave it into your personal and/or professional life, then congratulations on calling this journey into your life!
Highlights of the retreat include:
Daily Yoga, Meditation and/or Breathwork
Daily Somatic Flow Practices (Poi-dancing** and/or Hoop-dancing)
Special Dance Experiences (Balinese Temple Dance, Ecstatic Dance & Belly Dance so far!)
Daily Circles and Soul Coaching Practices
New Moon Womb Healing & Awakening Ceremony with certified Tantric Coach & Healer, Cassandra Rose
EXPRESSION NIGHT
Ceremonial Fire Dance & Rebirth Rite of Passage
Plenty of free time in the afternoons for massage, relaxation, shopping, and exploring
NYEPI - The Balinese new year and most sacred holy day observed as a day of silence across the entire island.
Temple & Temple Dance Performance Excursions
Beautiful Secret Beach Excursion
GRADUATION & Closing Ceremony
*This retreat is a required, 50-HR training module and the Foundations Immersion course for our Therapeutic Flow Arts Program and becoming a certified 200-HR level Neuro-Somatic Flow Technique (NSFT) Facilitator and/or certified NaiAsa Somatic Life & Soul Coach. Click here (LINK with these details will be live soon!) to learn more about NaiAsa Institute Trainings.

If you have attended any of our previous Beauty that Transforms retreats, you may apply these credit hours to the 1000 HR Level certification to be a NaiAsa Institute Trainer and/or Faculty member. If you are a Yoga Alliance (YA) registered yoga teacher, then this training may count towards your required continuing education (CE) credits.
**Poi-dancing is an ancient movement and performance art with roots in the Polynesian culture. Modern poi-dancing involves swinging tethered weights, and sometimes fire, in various rhythmic, synchronized, geometric patterns.
Have any questions? Feel free to contact us.
"My experience was pure inspiration. Every single person had a transformation. I would recommend this Retreat to anybody feeling they have lost spirit because you will find it here."
- Landa, Hoopdance Teacher, Beauty That Transforms - Hawai'i retreat attendee 2017
HARNESS THE POWER OF SACRED SISTERHOOD AND YOUR DIVINE WISDOM
ALCHEMY. In this unique retreat, you will be introduced to a highly integrative coaching model & process proven to facilitate healing, transformation, and manifestation on many levels. We will dial into the most essential elements of the human healing experience with rich discussion bridging the scientific "how" with the human "why". This journey will also incorporate simple yet powerful transformational methodologies to illuminate clarity around any personal or professional challenges you may be experiencing in your life. You will be supported in diving deep into your heart and honoring your truths so that you can heal and be empowered to live life in a way that is aligned with your dreams. You will birth a new realm of grace and beauty that transforms you and the world around you.
CULTURE. This retreat will offer opportunities to experience temples, traditional ceremonies and dance, local artisans and cultural events all while basking in the beauty of Indonesia. We will also participate in a Day of Silence and meditation in which the entire island of Bali shuts down in honor of this culture's most holy day of the year. This will give participants an opportunity to integrate the elements of the retreat and enjoy the special location.
To learn more about this magical time, check out this article: https://www.villa-bali.com/guide/nyepi-day-in-bali-2018
SOUL FLOW SEVA. Community service is incorporated into this journey so we can practice the art of Seva. Seva is the sanskrit word for selfless service. Whatever we decide to do, it will be aligned with "leaving a place better than we found it."
In addition, you'll earn 50 credit hours and an "Experiential" certificate of completion that can be applied to the NaiAsa Institute Training & Certification Program (details will be published within the next couple weeks!)
BE PREPARED TO:
Explore and grow inside of an evidence- and experience- based curriculum weaving the neuroscience of transformation, flow psychology, yoga, somatics, dance, and play!

Discover a new realm of JOY through playful yet soulful movement practices with poi* and the hula hoop.

Access the true nature of your feminine essence as you explore circular movement in the body and become intimate with the cosmic pattern of the Spiral, an ancient symbol for the goddess, womb, and fertility.

Drop in to a unique meditative state through guided movement blending flow arts, yoga, and dance.

EXPAND your transformational toolkit to help yourself or your clients heal the mental, emotional, and physical, body with somatic coaching skills.

Release old trauma in joyful and playful ways!
Trust in the deeper knowing of your innate beauty, brilliance, and wisdom.

LIBERATE yourself from limiting beliefs so you can reclaim aspects of your truly AMAZING abilities.

AWAKEN to a deeper purpose and clearer path in your life

Embrace your emotional sensitivity as the GIFT that it truly is.

Be empowered and fully supported in awakening your inner fire and birthing your inner bliss while having a blast!

SHINE your unique light with an expression of your choice toward the end of our journey (optional).

For every aspect of your life to ALCHEMIZE! (see testimonial video)
 
PLEASE NOTE:
Due to the nature of the program, and the necessary energy and safety to hold space, this retreat is for women only. (We will be offering couples, mixed-gender & family retreats in the near-future.)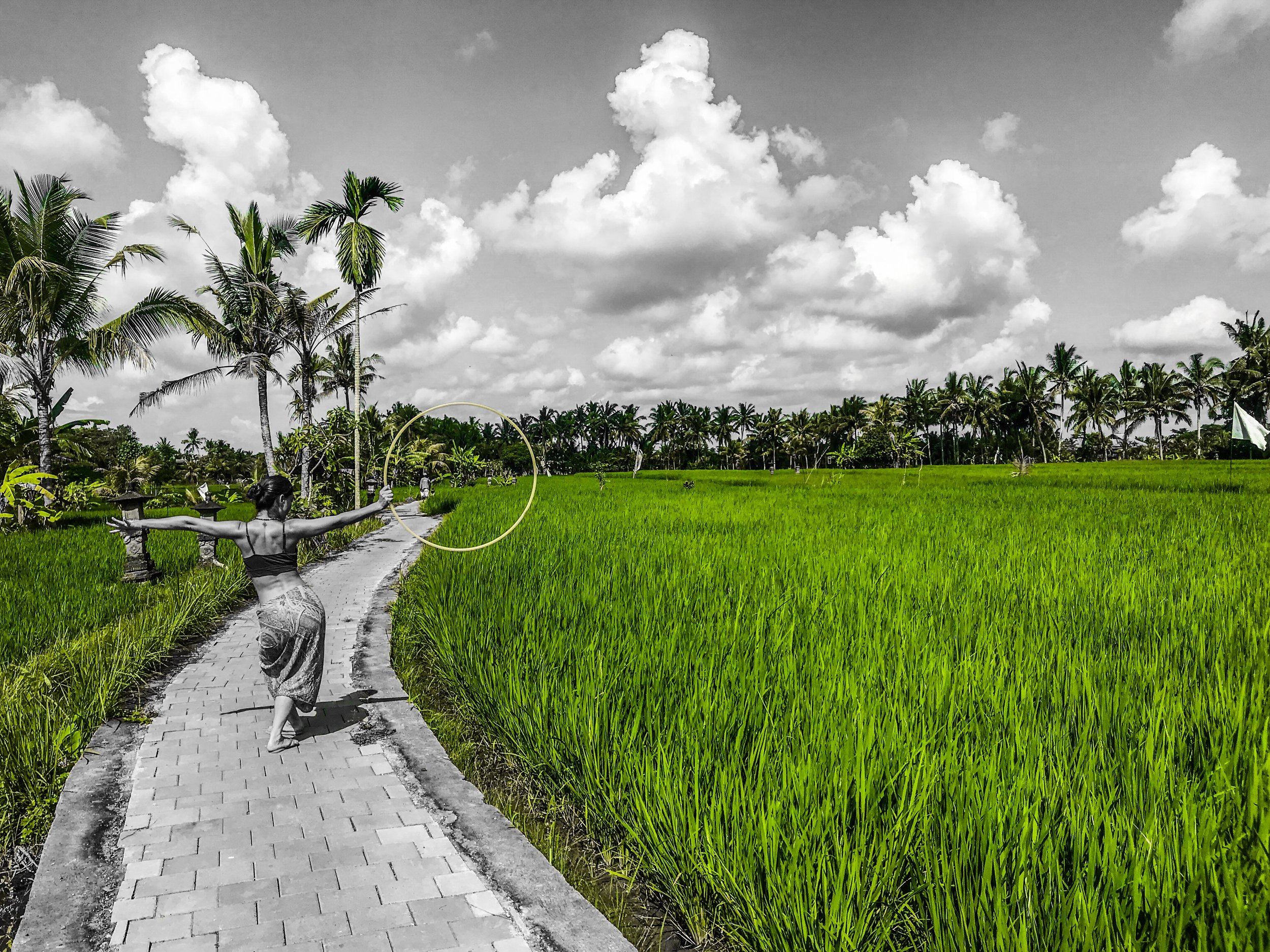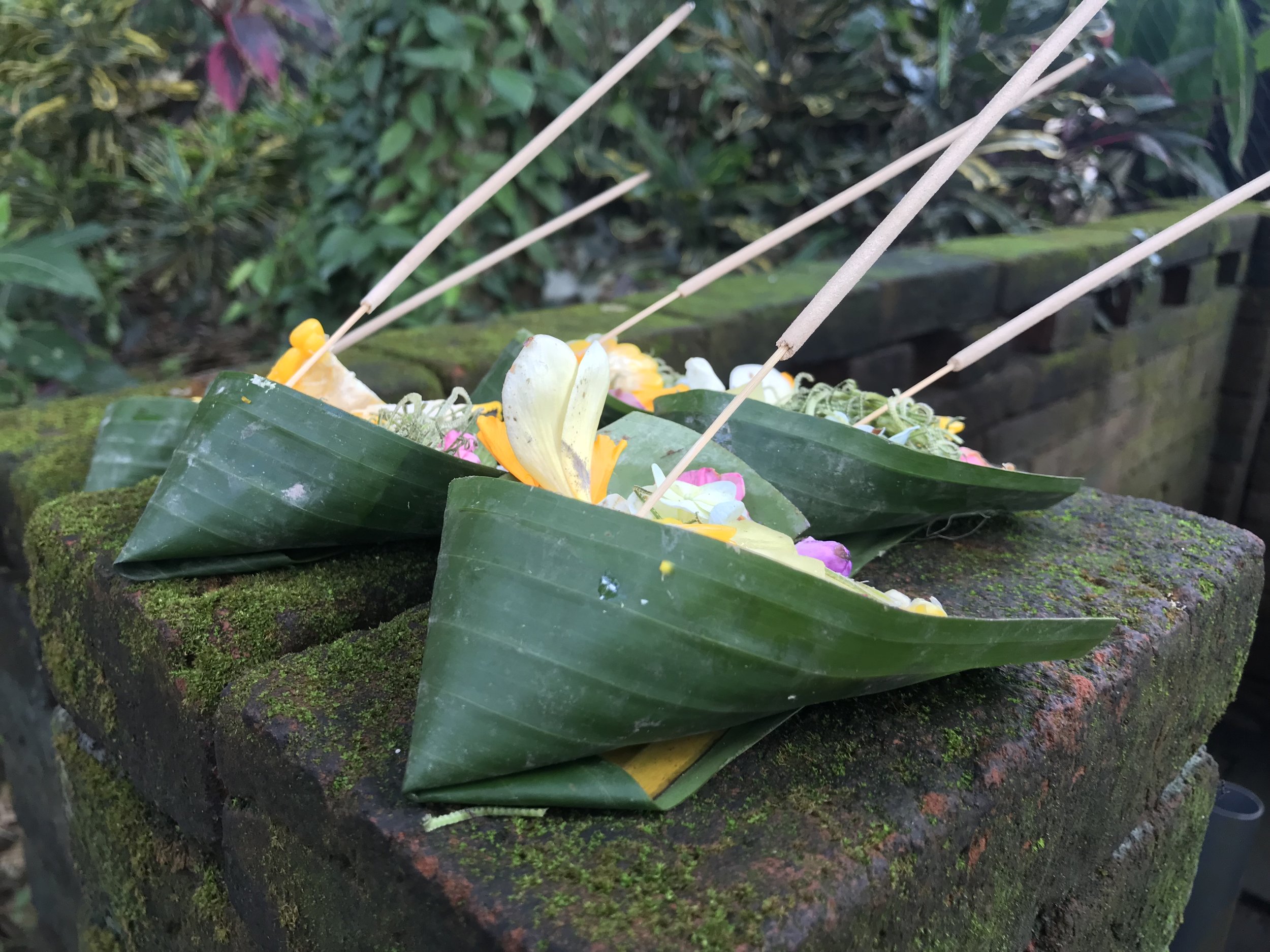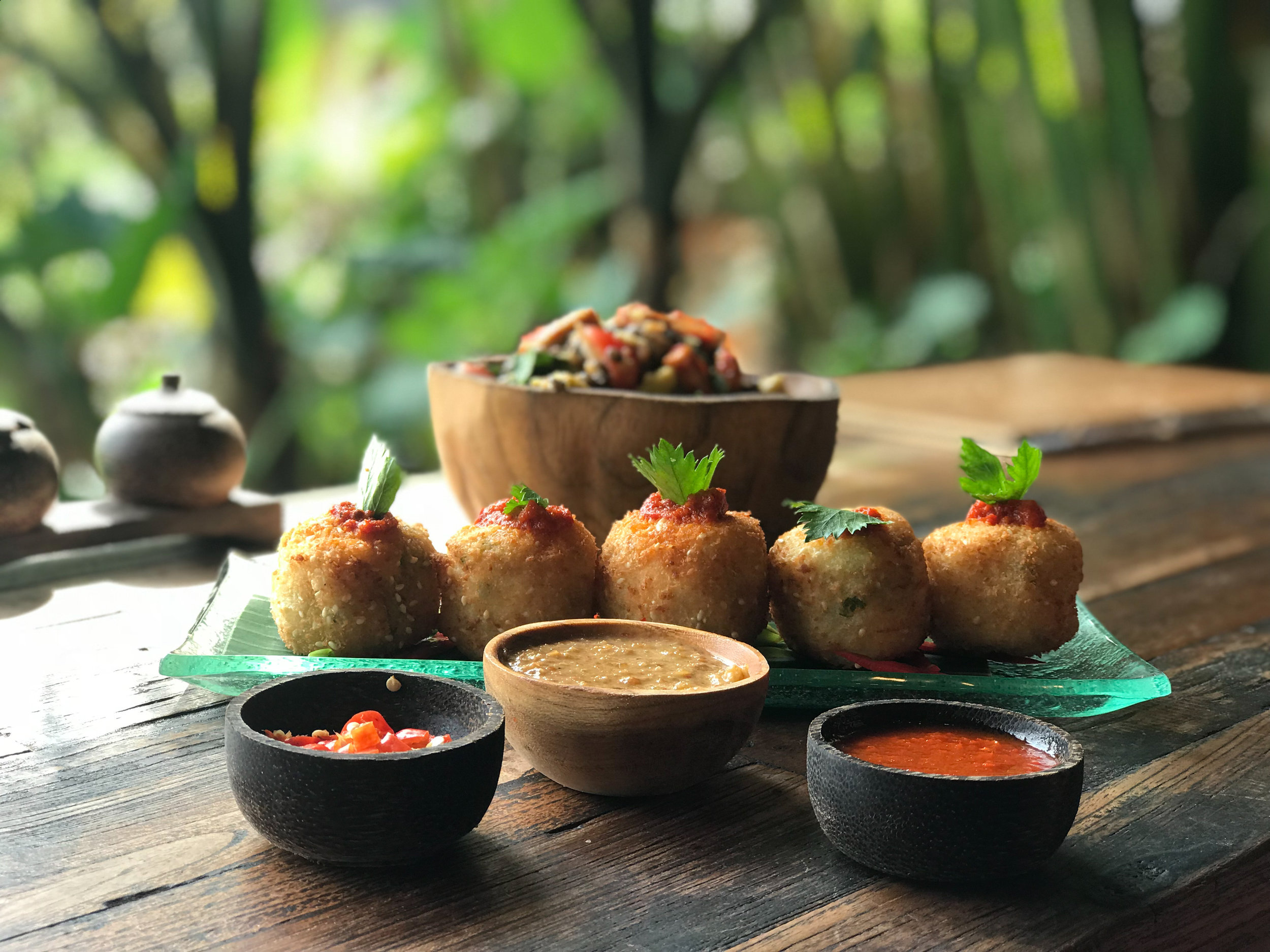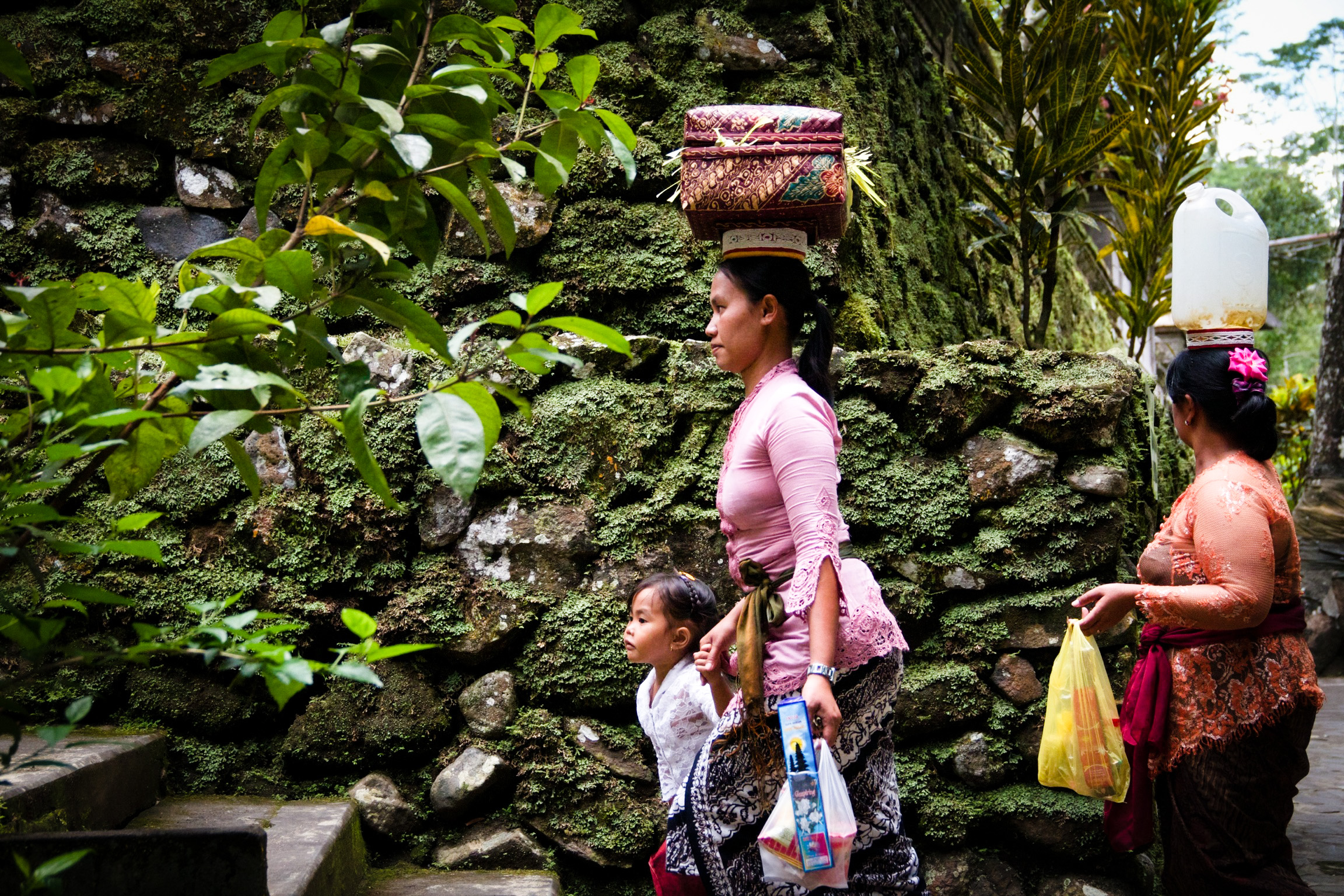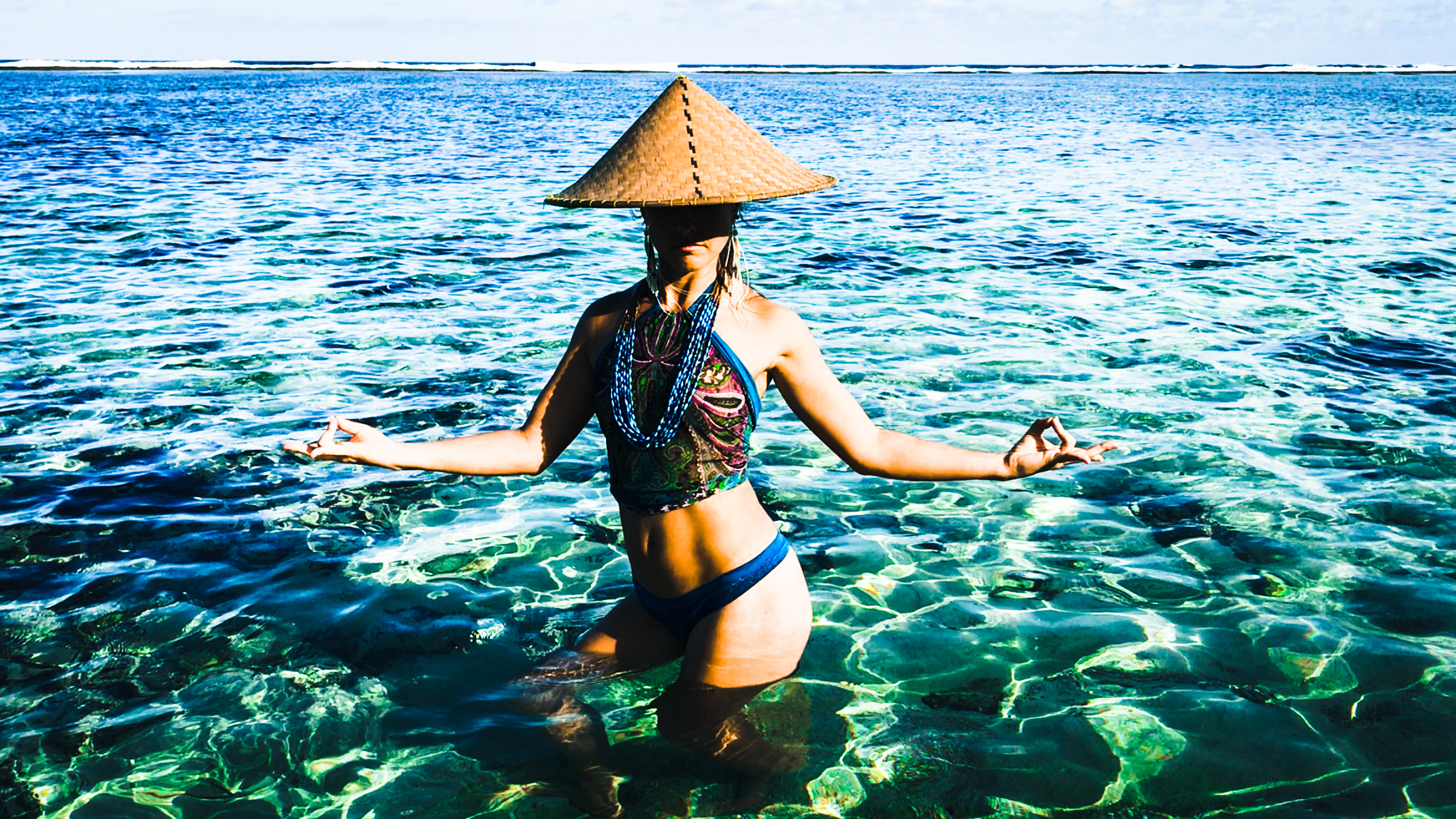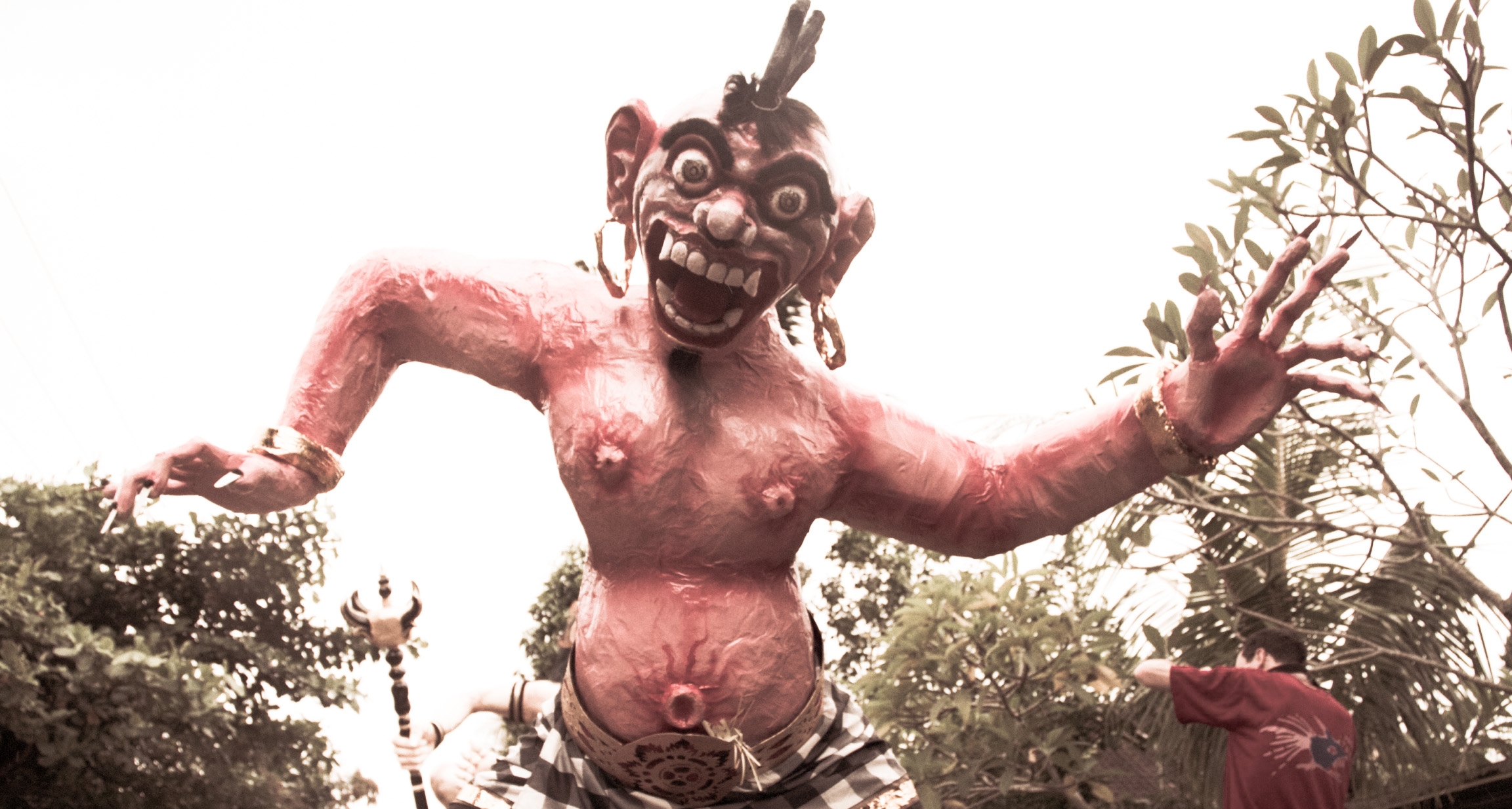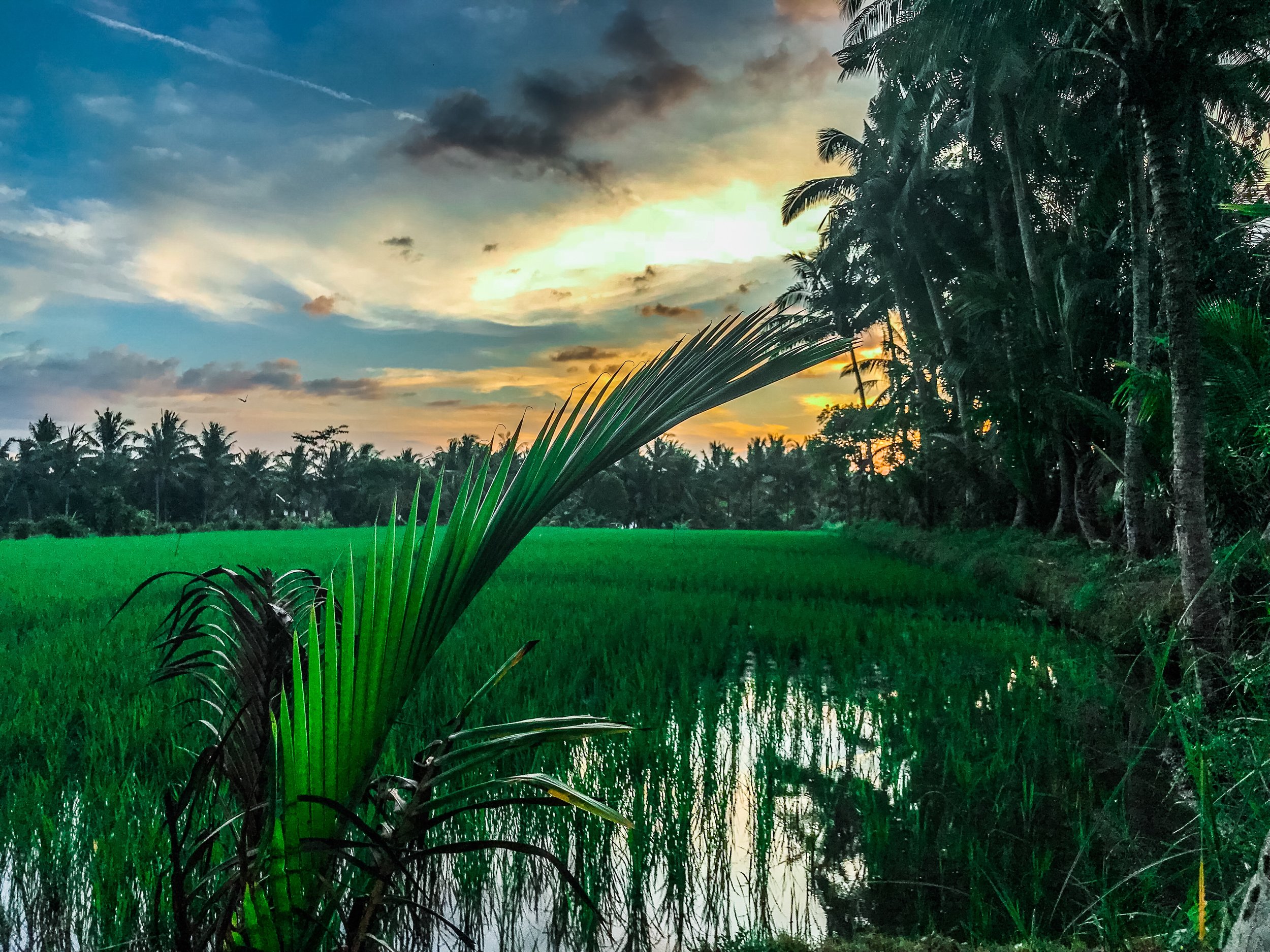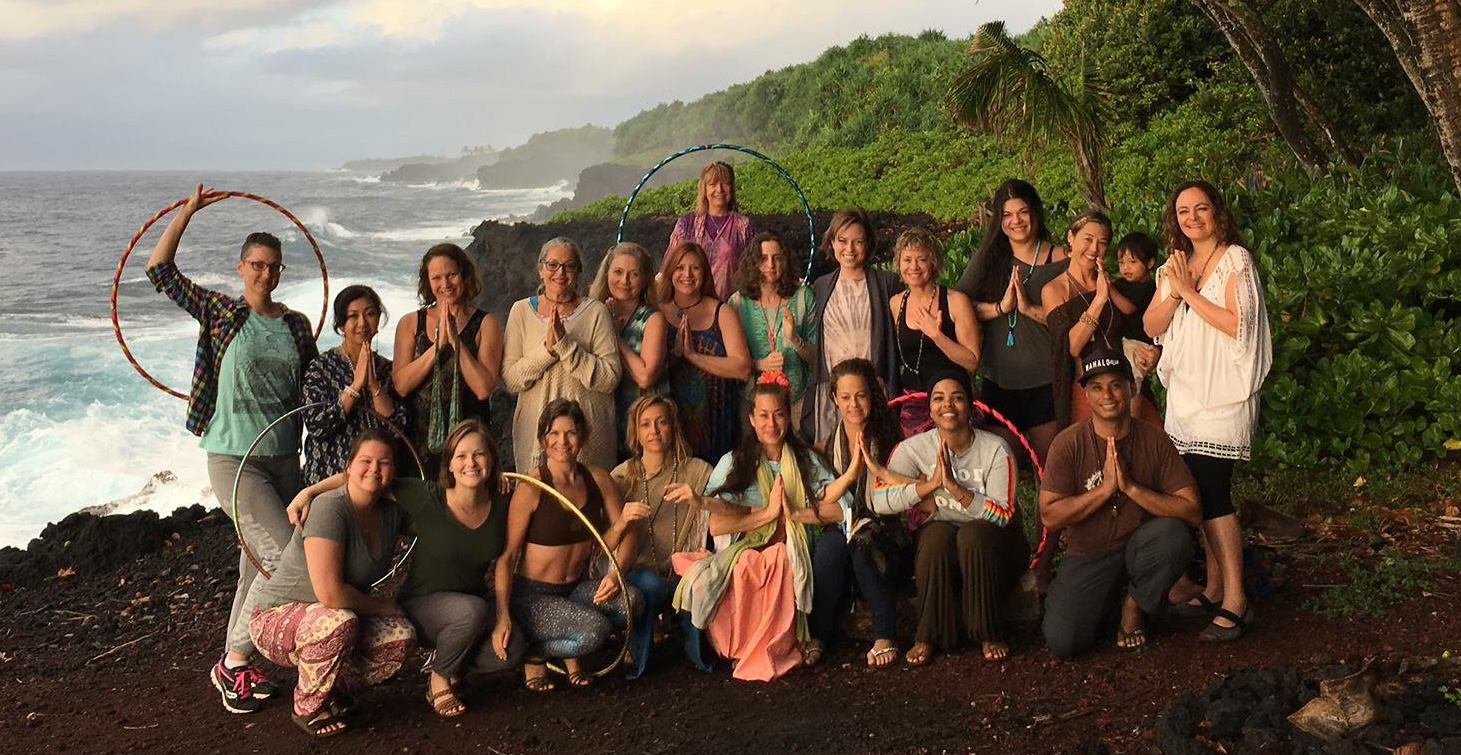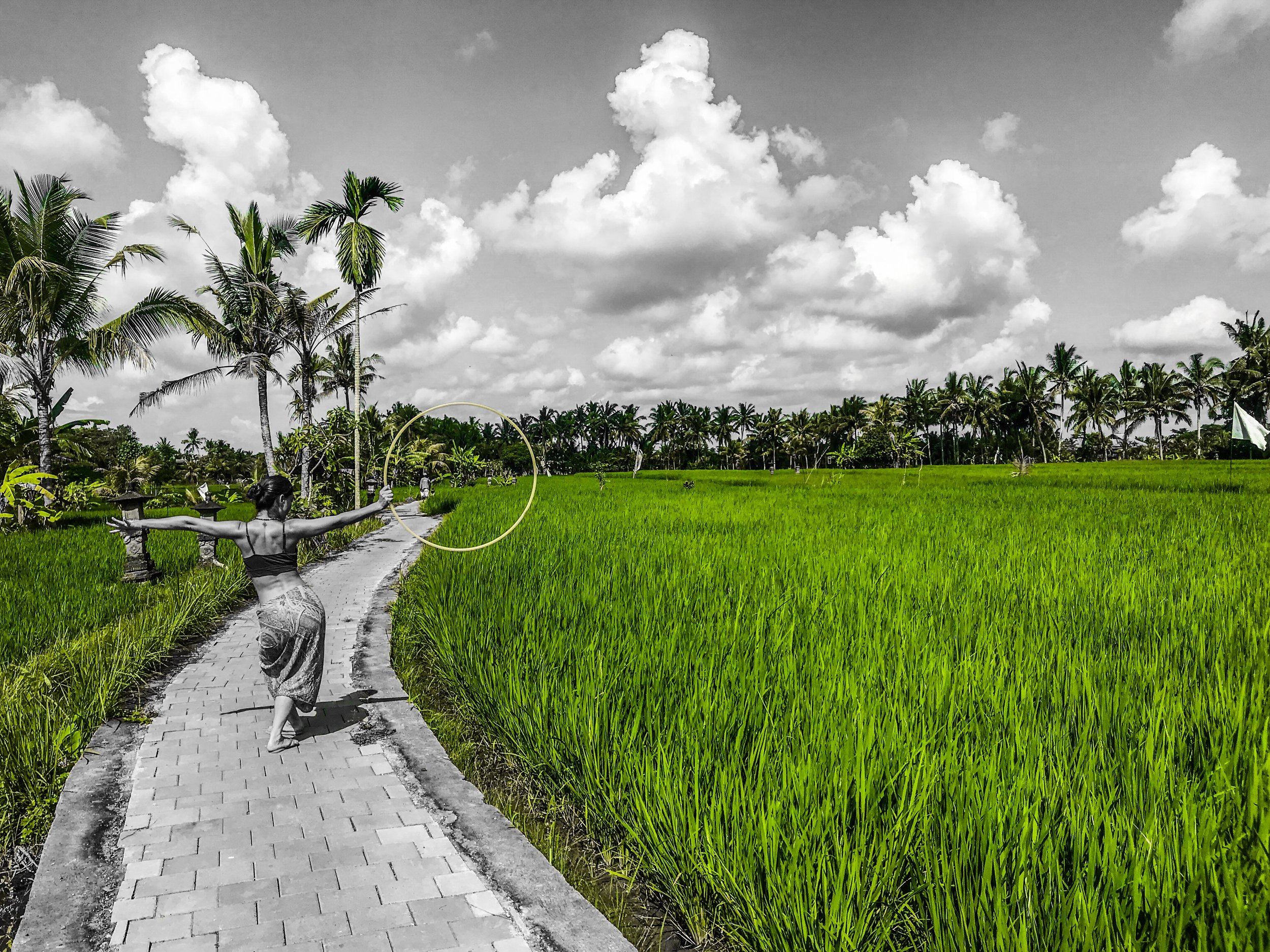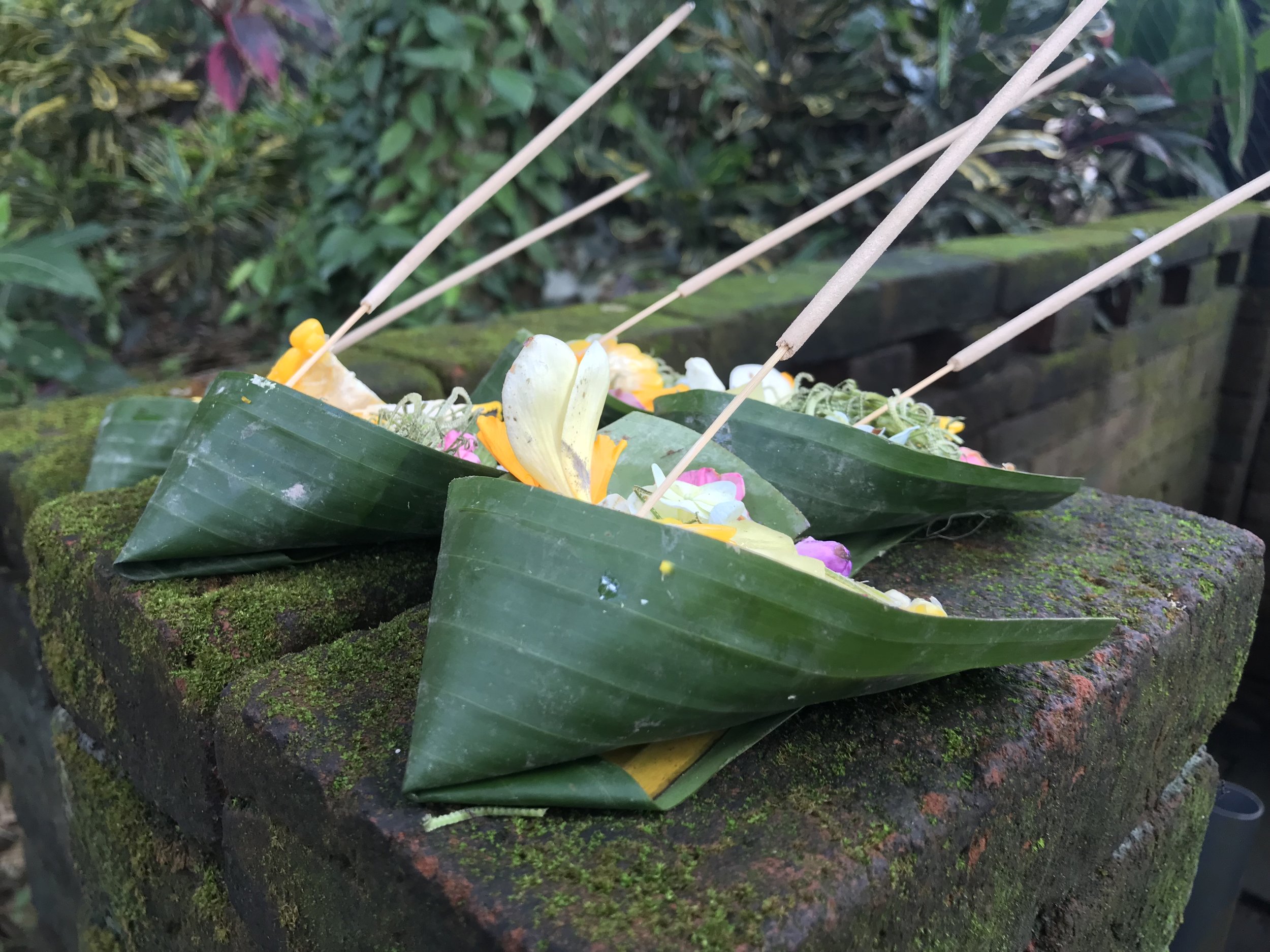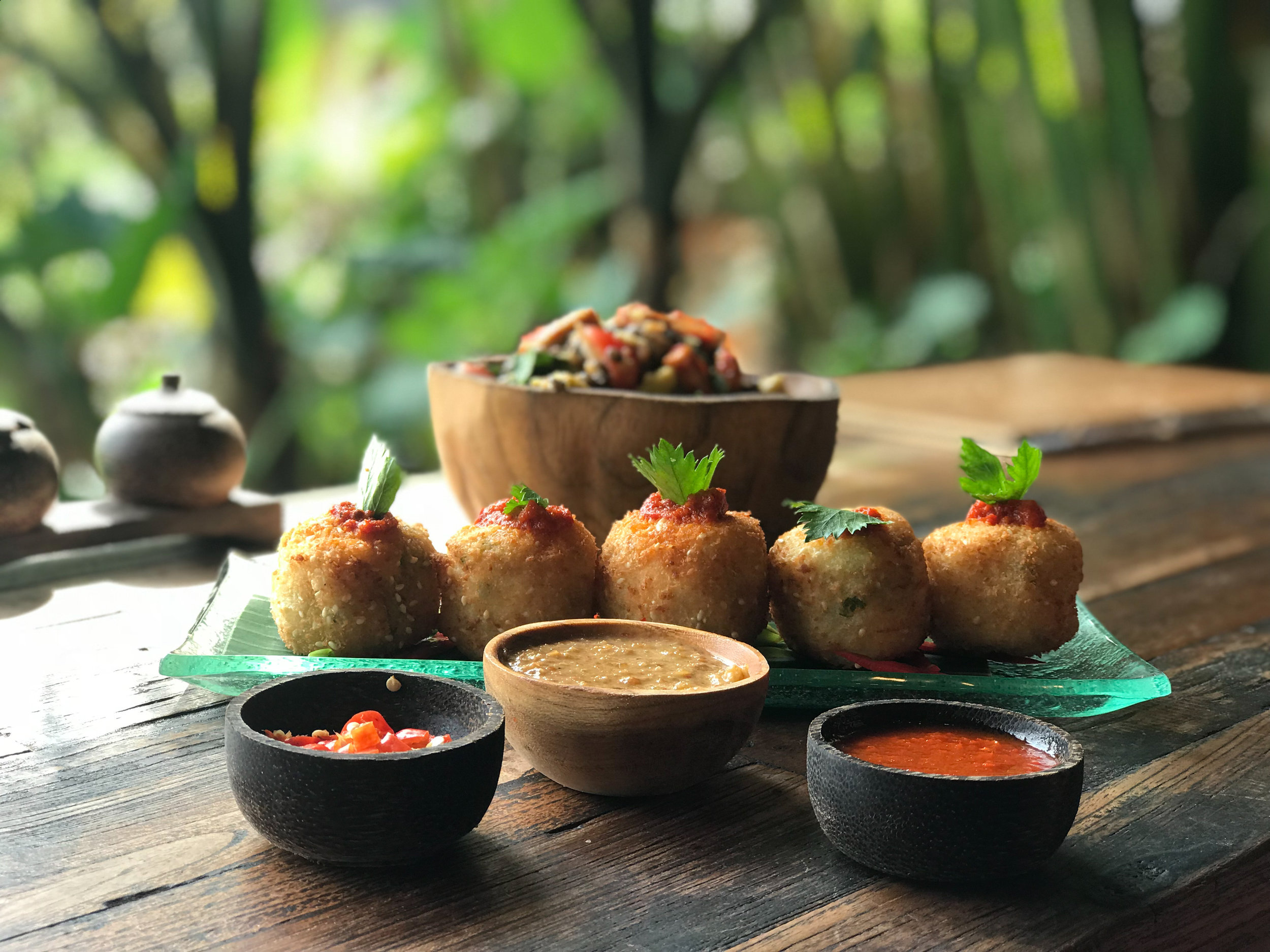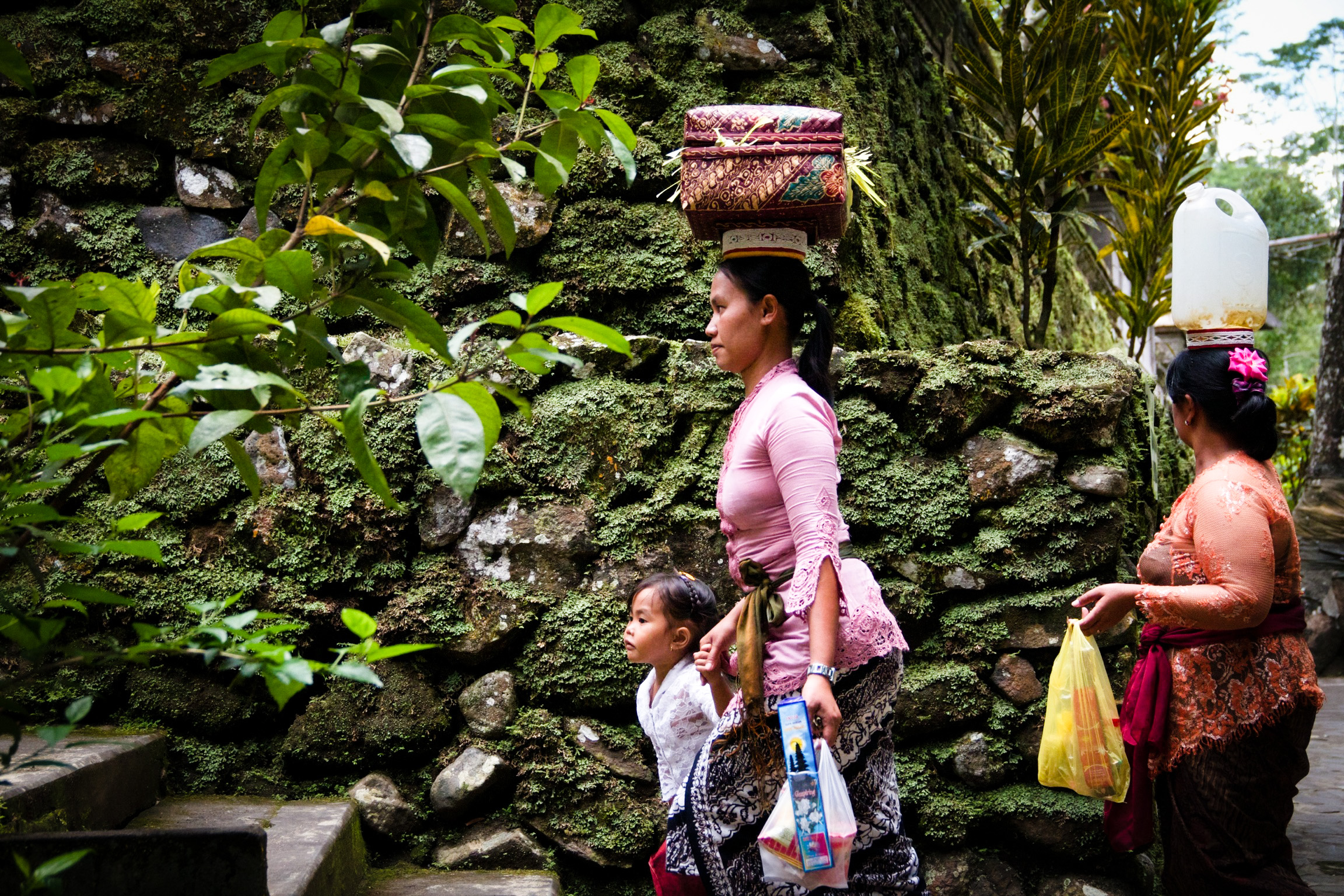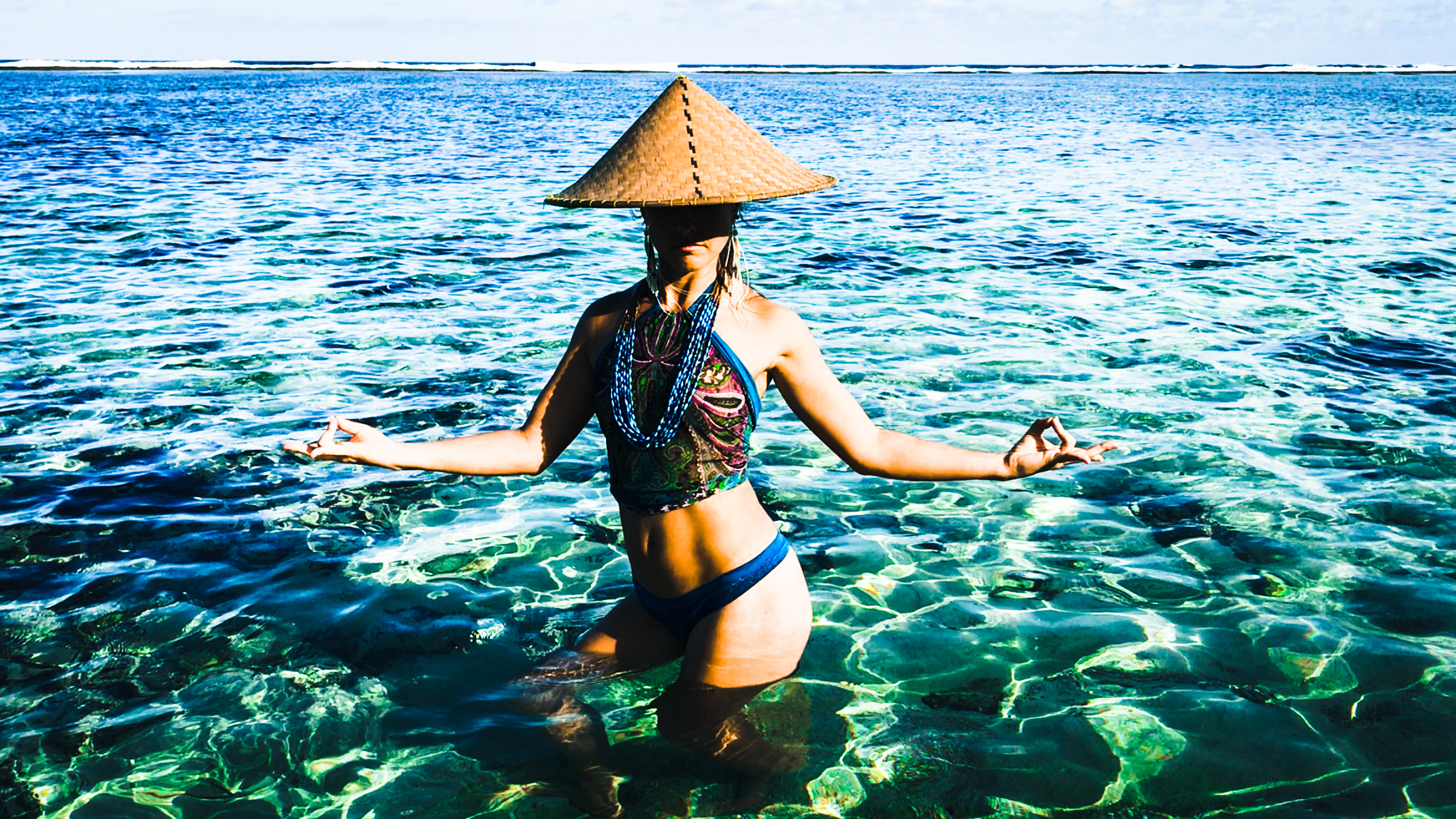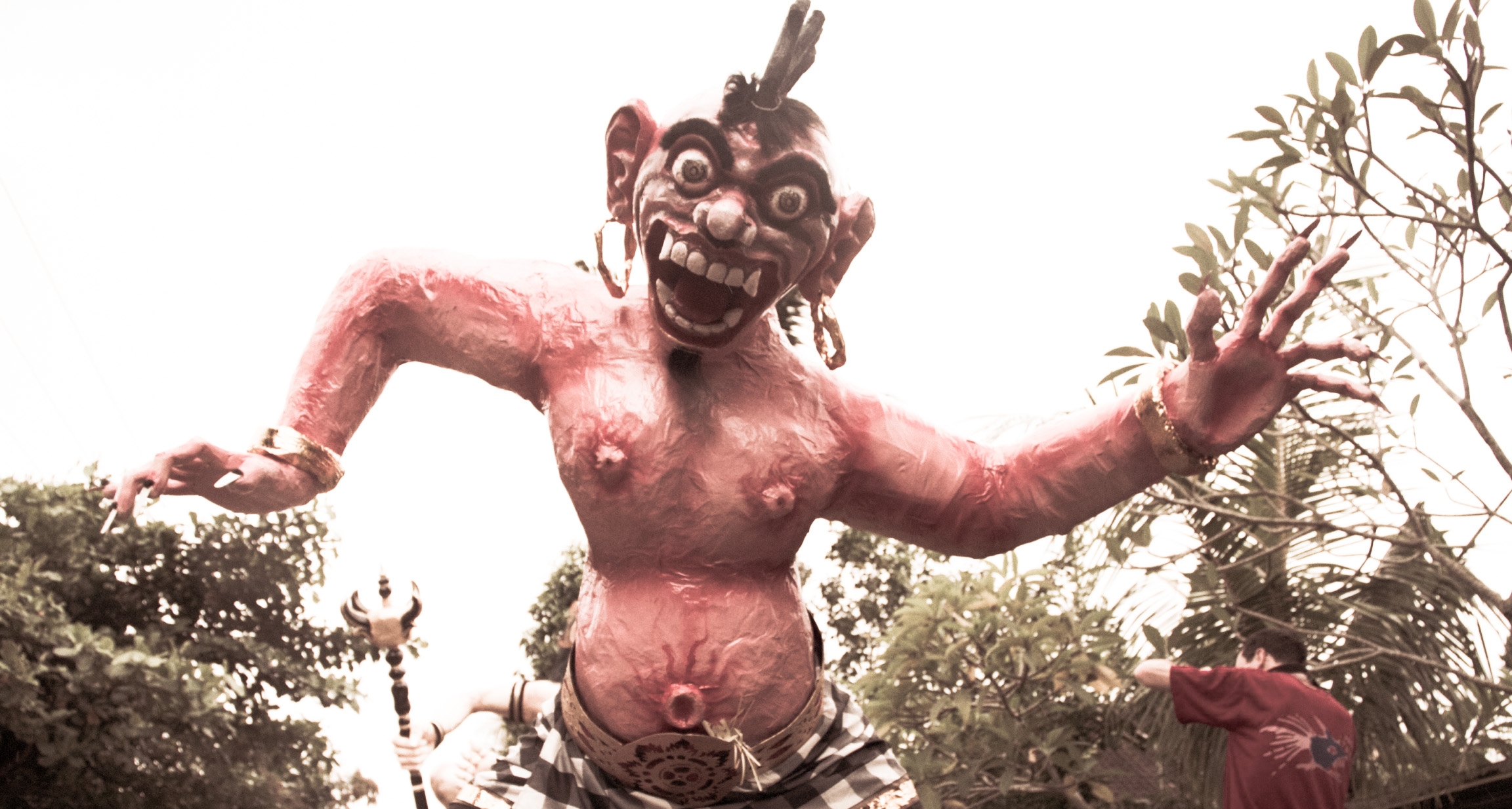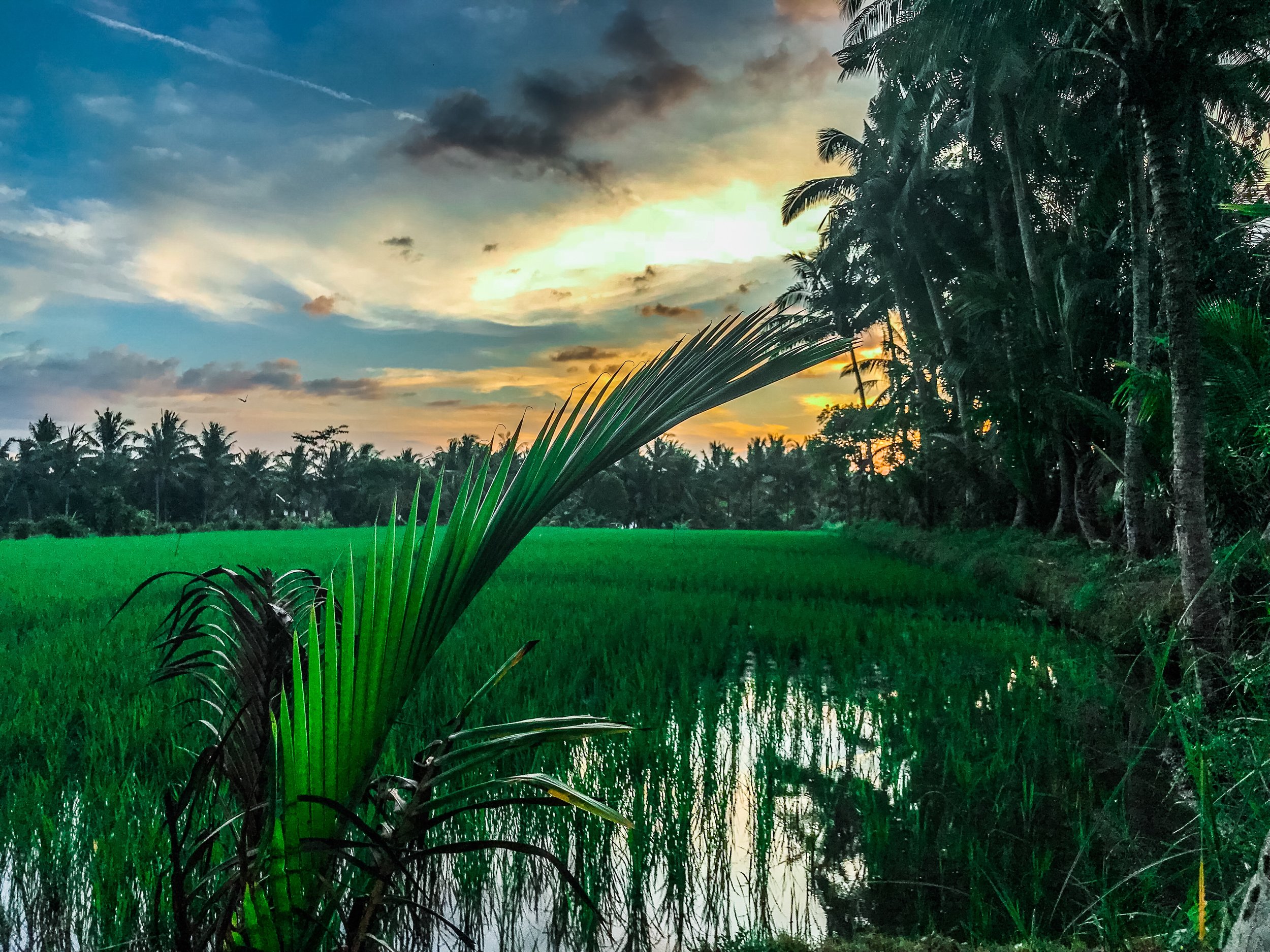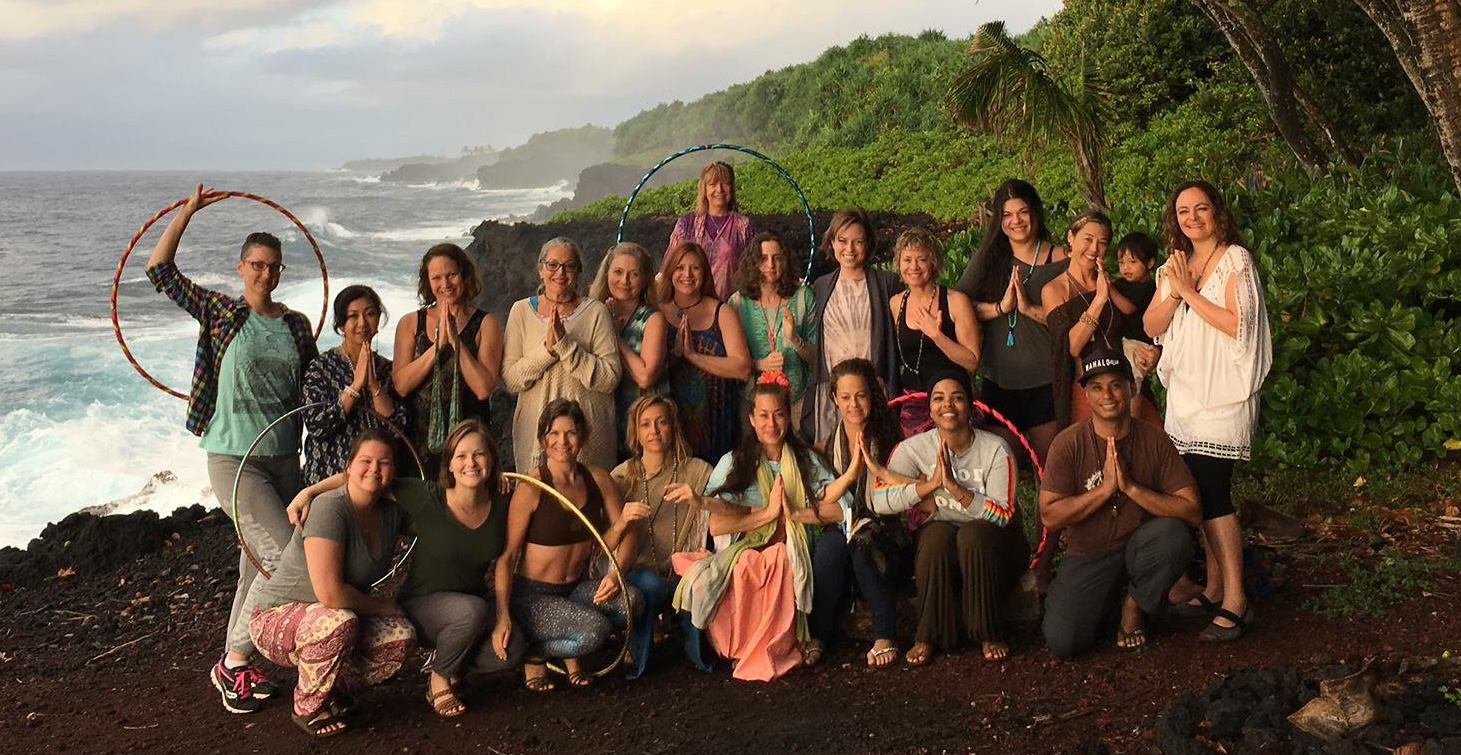 If you're interested in attending, then you must be at least 18 years of age and complete a brief questionnaire/application to ensure the group is a good match as this retreat may not be for all women. (We will notify you via email within 48 hours of receiving your application if it's been accepted.
"Soul flow Alchemy has become a part of my life, even after only two Retreats! I plan to continue to practice every aspect I've gained And finding a way to incorporate this amazing concept into my professional life!"
Mary Olejniczak, Beauty that Transforms - Hawai'i retreat 2015 & 2017
While this program may be healing and therapeutic in nature, it should not be mistaken for therapy.
While all levels of flow practitioners are welcome, please note this is not an advanced technical flow retreat. We will cover basic to intermediate tricks & moves with a focus on integrating mindful movement, dance, and yoga. Please be open to have a beginner's mind! You're welcome to request privates to deepen your technique.
We are excited, however, to have TWO movement spaces, as opposed to just one at our 2019 Bali retreat venue. This creates the possibility of being able to teach two different classes (beginner and more advanced) at the same time to better accommodate and serve a mixed level group!
ADDITIONAL OFFERINGS:
Private Coaching Sessions
Massage Sessions
Flow Privates
Private sessions with selected luminaries
ITINERARY (subject to change)
This is your journey, your time, your retreat. Please feel free to bow out of any sessions to go soak in the pool or enjoy a massage. This schedule is subject to shift and flow based on the needs of the group.*
*Full participation in all classes and workshops (with the exception of excursions & evening activities) is required for those participants wishing to receive full credit toward certification.
Arrival Day (We strongly suggest you arrive a day or 2 early to acclimate to this part of the world. We can assist you in coordinating lodging & transport will still be included if you choose arrive early)
2 pm - Check in
Opening Circle
Dinner
Retreat Week
7 am Morning Movement Practice
8 am - Breakfast
9 am - Morning Circle & Alchemy Session
11 am - Flow Session
12:30 - Lunch
1:00 pm FREE TIME
5 pm - Afternoon Movement/Flow Practice
6:30 pm - Dinner
Departure Day
Closing circle
Breakfast
12 noon - Check out
 
Here's a highlight video of our 2015 & 2017 retreats on the "Big Island" of Hawai'i (this video, and the following testimonial one, is bittersweet as it shows a lot of the Kalani Retreat Center and other areas in the Puna region of the big island of Hawai'i. These areas are now covered in lava or inaccessible due to the lava flow and volcanic fumes by the ongoing eruptions of Kilauea in the Eastern Rift Zone):
WHAT TO WEAR/BRING
Casual and comfortable tropical retreat attire, light zip-up hoodie, light rain jacket, slippahs (flip-flops), flow clothes, poi, hula hoops
RETREAT INCLUDES
10 nights' accommodations
3 meals a day, except on excursion days (breakfast will be light, lunch & dinner will be vegetarian & GF friendly, catered buffet style meals)
Transfer to/from Airport (during reasonable hours, for ex, if you arrive at 2 am, you may have to wait until morning)
Transport for Excursions (Temple entrance fees/donations not included)
Retreat Guides & Surprises
Fire equipment for Fire Night, Props for Classes
We will have extra Poi you may use during the retreat (Poi will also be available for purchase. Hula hoops, however, will not be included. We have partnered with an organization offering us high quality travel hoops at a discounted price.)

 
ABOUT THE RETREAT CENTER
We've hand-picked Yayasan Bali Purnati because of the previously wonderful experience Dr. Jinju had as an attendee in 2011. (It's also the venue of choice for the famous Bali Spirit Festival.) The best part of having our retreat here is . . . . we will have the entire center to ourselves!
Please go here to learn more about this magical location located 15 - 20 minutes south of Ubud, the cultural center of Bali.
Enjoy the photos.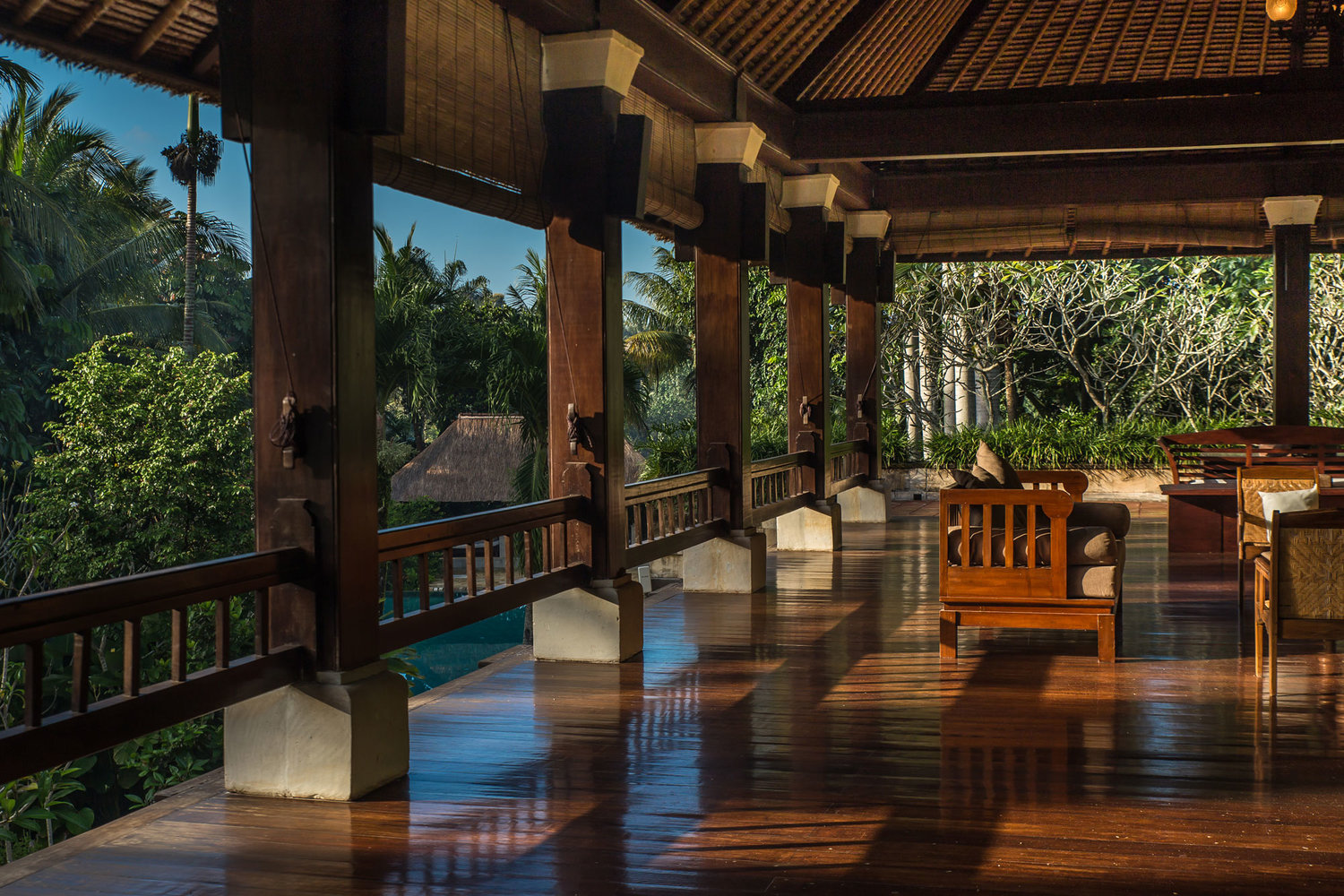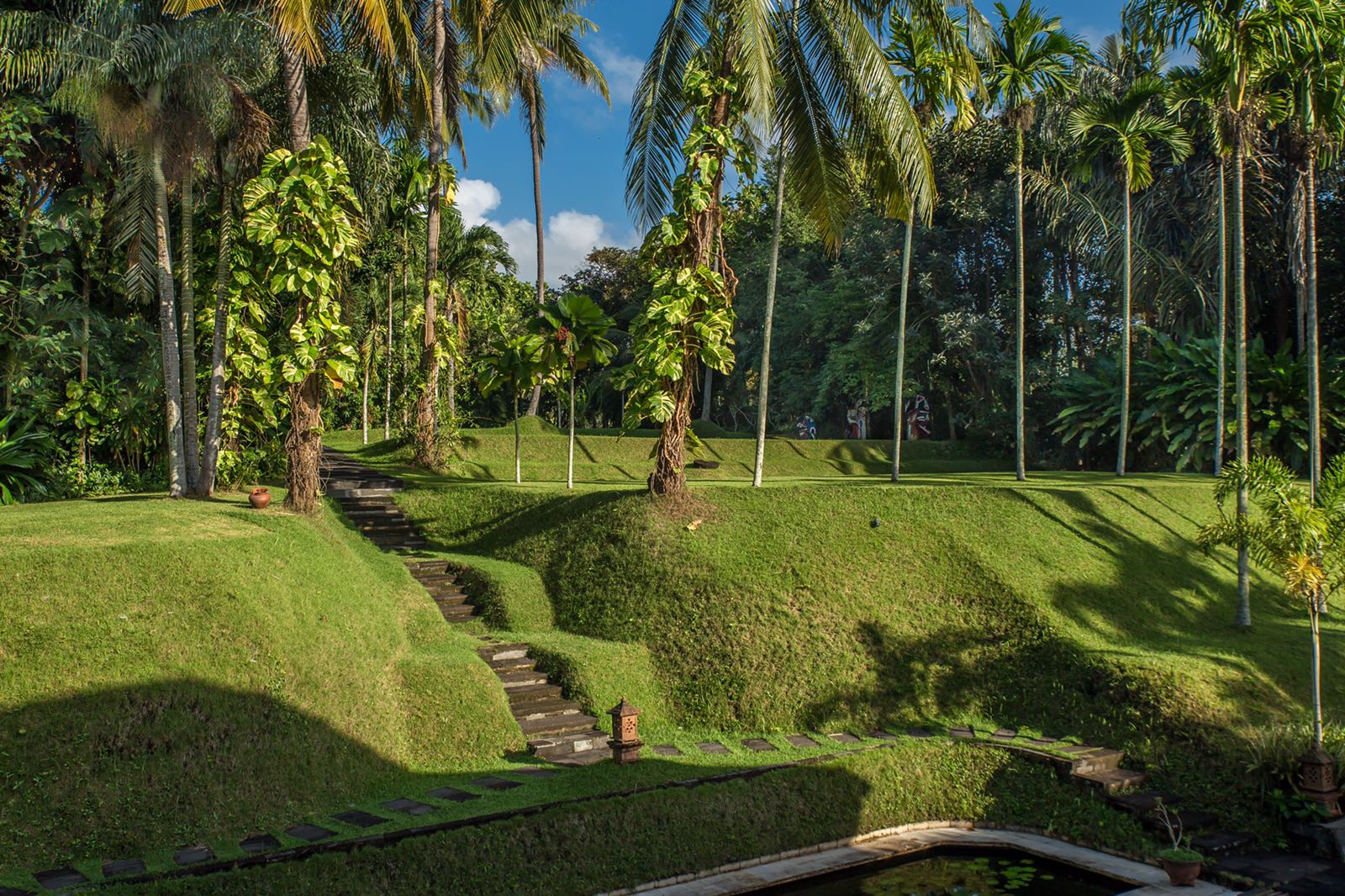 Photo Credit to "Rafael Abella Photography" and "Djajusman Erlangga"
 
INVESTMENT
$3797 - private bungalow
$3397 - shared bungalow with one person
$3097 - dorm style bungalow with 2 others
ONLY A $400 OR $800 DEPOSIT REQUIRED TODAY!
Once your application is accepted, we'll send you an email with all the payment details such as full-pay and installments options.
 
EARLY MONKEY SPECIALS
$1000 off (for 9 mo women) by 7/18 plus gift coaching session with Jinju
$800 off (for SFA list) by 8/11 plus gift coaching session with Jinju
$500 off (public) by 9/22 plus gift coaching session with Jinju
$300 off (public) by 11/22 plus gift coaching session with Jinju
$100 off (public) by 1/22 plus gift coaching session with Jinju
SPACE IS LIMITED to 20 women so don't wait!!!!
(We've already had 5 reservations since our soft launch on 7/11 so now only 15 spots left.)
"There is no other organization or person that has more greatly affected my life than Soul Flow Alchemy and Dr. Jinju Dasalla. I almost backed out of attending the retreat because it was a time in my life when I felt deeply depressed and like a failure. I'm so thankful that I didn't cancel my trip. I really needed to be there to help me become the person I wanted to be and let myself be me. The magic and tools you provided and the space are something I go back to every day. Your retreat brought me more peace and hope than anything I had tried before."
- Tracy Behnke, NY, Beauty that Transforms - Hawai'i 2017 attendee
ABOUT UBUD
Ubud is in many ways Bali's cultural heart. It's in the cool mountains, just an hour's drive north of the airport. This traditional country town is home to one of Bali's royal families. You can even visit the majestic palace in the centre of town. Ubud is also well known as a flourishing crafts centre.
Around Ubud, there are the surrounding villages of Campuhan, Penestanan, Peliatan and Batuan. These communities specialize in crafts and woodcarving which are sold all over the island. There are hundreds of shops selling antiques, woodcarvings, crafts, textiles, paintings and jewelry in Ubud. You'll also find some of the best art museums in the country here. Along its main street are dozens of art studios, an excellent local craft market and galleries.
The wonderful thing about Ubud is that when you come here, you really can immerse yourself in the culture of the Balinese people and get to know them for who they are, not who we want them to be. Sure, it is a bit more tourist friendly then the everyday village on Bali, but its not westernized to the point where you could be on any tropical island in the world (i.e. Nusa Dua, the southern five star hotel strip of Bali, you might as well be in the Caribbean!).

(Derived from http://www.bali-indonesia.com/ubud and Bali Yoga Retreats.)
TRAVELING TO BALI
If you're new to traveling to Indonesia or internationally in general then here are some useful tips to think about now - some you'll know/some you won't - since most of you will be coming from North America.